Slim CD Insert
CD Jewel Case Insert template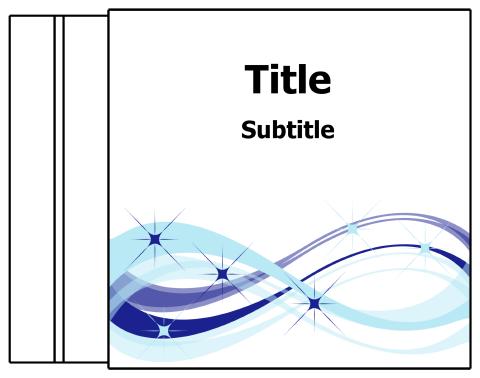 How to Make Jewel Case Inserts
CD jewel case is one of the most popular disk holders which you can buy. It is durable, slim and functional. If you have lots of RW-disks which you record again and again, then you will fast get sick and tired of constant making CD inserts from paper writing titles and tags with marker pen. And RonyaSoft offers you a simple CD label maker with CD jewel case template collection. It is an all-in-one application ensuring a full production cycle of CD jewel cases.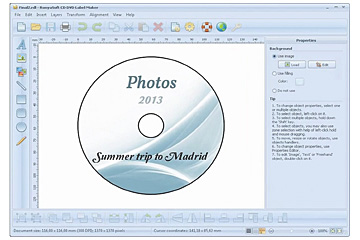 What is jewel case template software?
RonyaSoft CD DVD Label Maker is a CD cover maker offering unlimited opportunities for creating custom CD labels, great CD jewel cases, DVD inserts, origami sleeves and paper cases. You will discover an extensive collection of CD jewel case templates, clear DVD labels, Blu ray covers and original origami CD paper cases.
The application is available for free in its trial version. Full version of the software creating jewel case templates is cheap and does not imply in-app purchases. Having got the RonyaSoft application you will get access to all options and features as well as will get updates for absolutely free.
CD DVD label software is a simple graphics editor with preset Cd jewel case templates, Blu ray cover and printable DVD sleeves. On starting the app you choose a necessary type of template to make custom CD jewel cases and then proceed to the editing area.
The tool kit is simple, yet essential. You will discover a user friendly, intuitively clear interface which is much alike common graphics editors. Due to absence of numerous design and editing tools in the kit you will escape learning curve. Be sure, that your first editing experience of jewel case insert template will be of great success.
How to create a CD cover or a CD jewel case with this app?
Having installed RonyaSoft CD case app you will not need to search for CD cover download websites or free DVD covers galleries. RonyaSoft offers a wide choice of Blu ray cover templates, DVD and free CD covers layouts.
Choose a CD jewel case template. You will see a layout with editable blocks. You can set colors of background and text, align blocks and adjust their size.
It is not recommended to change the dimensions of the chosen CD jewel case template. The matter is that the dimensions are preset according the size of standard CD jewel cases. If you change the size of the edited CD jewel case template you will then print a jewel case insert template of improper size.
This software for jewel case production delivers printable CD labels, envelopes, DVD inserts. It is compatible with popular home printers. Thus you can print CD covers, custom DVD labels, original origami sleeves and paper disk envelopes with few clicks.
RonyaSoft is a simple and efficient solution to manage and systematize your disk collection. You will easily print DVD covers, customize CD jewel case template and make labels readable and recognizable. With brand CD DVD label maker you will design amazing accurate and custom labels, original inserts and CD jewel cases in few simple clicks, print them at home and change any time you need.
CD label maker software supports a wide range of disc label printers, eg: Canon iP4500, Canon iP4970, Canon MG8120, Canon MP640, Epson Artisan 700, Epson PM-970C, Epson Stylus Photo PX800FW, Epson Stylus Photo R2880, Epson Stylus Photo R360, EZ CD Print 4200, HP Photosmart D5100 series, HP Photosmart D5300 series, Yurex MantraJet 1050 and similar.
CD labels printing software supports a wide range of disc label suppliers, eg: Ace 30800 series CD DVD (11x17), APLI 10398, Avery J8776, Compulabel 312715, DECAdry OLW-4796, Global Star CD DVD (5x9 sheet), JP CD DVD FullFace 3-up, Lorenz Bell, Online Labels O5050, Print Fit 3-up, Verbatim CD DVD 114 mm X 3, WriteAway CD DVD, Zweckform L7676 and similar.