Blu-ray Insert
Blu-ray Insert template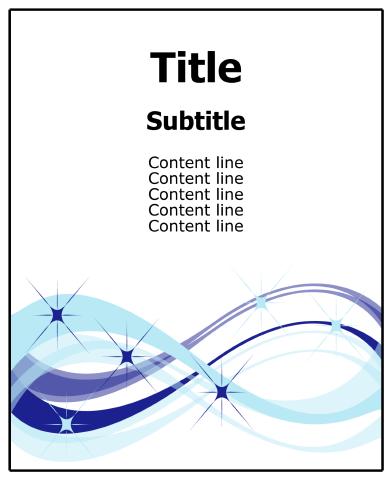 How to Make a Blu-ray Insert
How many discs there are in your home collection? How do you manage discs you have burnt on your own? Do you still use stickers or mark them with pen? Stop it and enjoy a new way of organizing and labeling your DVD and Blu-ray disc collection with the latest RonyaSoft release - Blu-ray maker.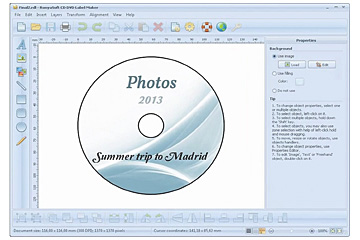 The CD DVD Label maker offers:
A huge choice of pre-designed disc templates to label and range your DVD, Blu-Ray, CD discs in your collection - simply compose custom Blu-ray case designs and simply print it.
A perfect tool to customize size of DVD and Blu-Ray case covers.
Support of popular stock labels.
Compatibility with popular disc printers.
To save labels for further use right in DVD insert creator.
Why to use this DVD insert creator?
Forget about stickers and unreadable and non-distinguishable DVD cover labels on discs you have burnt on your own.
Use this simple application for generating DVD, common CD and Blu-Ray case or inserts in few easy steps:
Get Blu-ray maker on your PC (system requirements are low).
Start the Blu-ray cover maker and choose a desired template of insert, label or envelope.
The editable features of Blu-Ray or DVD insert template are - titles, fonts and their colors and size, background picture or color, size of an edited template.
Save the edited Blu-ray or DVD insert template and print your new custom DVD label, cover or insert.
Your final step is to print, cut or just insert a template. That is all!
With this Blu-ray maker from RonyaSoft you will easily customize and organize your huge disc collection: sign and mark every disc with distinguishable CD labels, DVD inserts or cases. You will not waste time for searching among hundreds of similar looking discs burnt on your own.
For whom is Blu-ray insert application?
Blu-ray discs are perfect option for storing gigs of data. They supersede DVDs and are able to store up to 25Gb of data (in case of single-layer disc) or up to 50Gb of space (in case of double-layer disc).
The Blu-ray discs are perfect options for:
Students and teachers to store books, PDFs, documents on a single discipline.
Film fans craving to have in their collections movies in the best possible quality (which is possible only on Blu-ray).
Music lovers craving to collect all albums of their favorite artists and singers on a single disc in a super quality.
Families and friends desiring to save the most memorable moments as videos and pictures.
This software with DVD insert template included will also let you generate perfect CD covers, beautiful DVD inserts customized with your personal photos and pictures and great envelopes for any disc in your home collection.
DVD insert software is the cheapest and the fastest way to generate custom coves, labels, inserts for all types of discs: CDs, DVDs, Blu-rays. Pay only for printing.
Download the Blu-ray maker in two clicks and try the simplest but efficient software creating amazing custom CD labels (as well as DVD and Blu-Ray), CD inserts and DVD covers. Enjoy it for free! No additional setting is required to start!
CD/DVD label creation software supports a wide range of disc label printers, including: Canon i9950, Canon iP4840, Canon MG5330, Canon MG8170, Canon MX850, Epson PM-4000PX, Epson Stylus Photo PX810FW, Epson Stylus Photo R3000, Epson Stylus Photo RX585, Epson Stylus Photo TX800FW, HP Photosmart C5540, HP Photosmart D5368, Yurex MantraJet 1100 and others.
CD/DVD labels design software supports a wide range of disc labels, including: A-One, Avery 8699, Avery 98111 98122 STOMP, Boma LS301-HI CD DVD, CoolBeLa LS001, Herma 5079 CD DVD Label, Hisago LP844S, Memorex 3-in-1, Online Labels O6775, ProLabel FFGWCD, ProLabel SJG4525, Zweckform 6074, Zweckform L7860 DVD and others.