Best software to make CD labels, DVD covers and case inserts!

Best software to make CD labels, DVD covers and case inserts!

Best software to make CD labels, DVD covers and case inserts!
Make Printable CD/DVD Labels, Covers and Box Inserts
Design and print professional personalized labels, covers and box inserts for CD and DVD discs with RonyaSoft CD DVD Label Maker! CD cover maker is a tool to easily design a CD cover, DVD box or case inserts without Corel or Photoshop knowledge. DVD cover maker comes with CD label and DVD cover templates and supports exact dimensions setting, DPI/PPI resolution and paper positioning for printing labels. Customize CD and DVD cover templates: arrange text, objects and images, import your artworks. Create them from scratch or choose from the collection of cliparts. Improve your disc collection with professional labels designed and printed at home!
Start with a Template
Start CD cover design from choosing one of the ready-to-use templates created by our designers. Our template library includes standard and full-face labels, single and double CD case inserts, standard and slim DVD box covers, Blu-Ray covers and case inserts, paper sleeves or origami CDs. RonyaSoft DVD cover software offers templates for Audio CDs, MP3 discs, data archives, DVD movies and movie collections.
The full list of provided templates is here.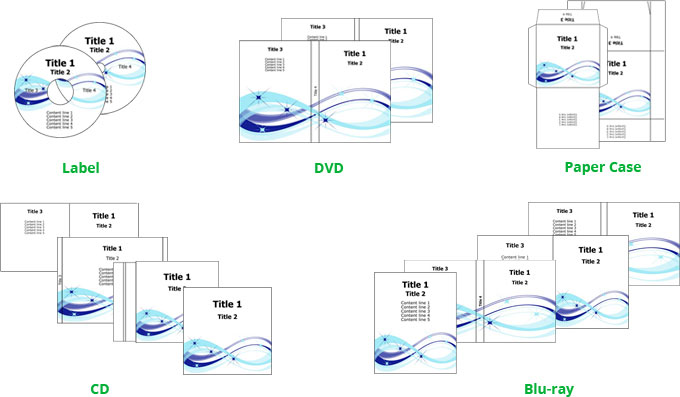 Get inspired by our Articles and Tutorials
To get the most from RonyaSoft CD cover maker read our articles and tutorials. These sections explain how to edit and print a CD or DVD cover, design a DVD cover from scratch, create a custom size covers and labels, make a paper envelope or sleeve for CDs and DVDs. Consult the tutorials and articles to learn about CD cover and case dimensions, ideas of how to print CD labels and DVD covers with photos and much more.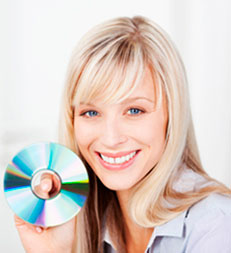 Design a Perfect Box, Label or Cover
Enjoy designing professional DVD/CD labels and covers in 4 easy steps. Each template comes with a layout of elements which you can optimize and make a simple cover. But CD cover software supports advanced options to create a complex custom cover: background settings, layers, text, cliparts, objects, visual effects, etc.
Making a CD cover takes 4 easy steps. Just choose one of the free pre-designed templates, add title and description, align it with other elements of CD/ DVD label or cover design, set a background image, choose the layout for printing right from the CD cover maker! That's it! Your first CD/DVD cover is ready!
With DVD cover maker your DVD/CD cover can be as simple or as complex as you want.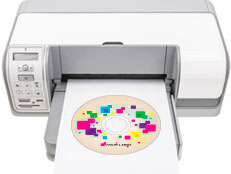 Print CD/DVD Labels on Label Stock Paper
Printing your CD labels is the final step. CD label maker software supports a wide range of stock CD label paper types (the ones that come with pre-cut sticky labels). As well as CD printers that can print disc labels directly on disc surfaces.
To print a CD label you need to choose label stock, plain paper or CD printer in Printout Setup, and your own custom label will be ready in a moment. If you use sticky labels, apply them to the disc with the help of a labeller. Enjoy, your CD label is ready!
Create Custom-size Covers
Our CD DVD cover software supports custom dimension setting for non-standard disc box to create a custom size cover.
For unsupported label stock paper RonyaSoft DVD cover maker features a built-in template designer to create custom DVD cover and CD label templates for all types of boxes: multi-disc sets, Nintendo Wii or PlayStation 3 covers. You can add support for new label stock papers too.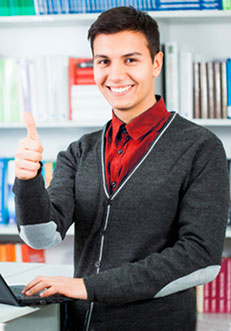 features
15 pre-designed CD label and DVD cover templates
A generator of non-standard-sized templates
Large clipart image gallery and background collection included CD cover maker
WYSIWYG (What You See Is What You Get) object editor
Shadow, Outline and Gradient effects support
Circle, Arc, Wave and Perspective text support
Export to image and pdf formats
Popular label stock papers (Avery, PressIt, Neato, ...) support
Popular disc printers (HP, Canon, Epson, ...) support
Standard paper formats (A5, A4, A3, ...) support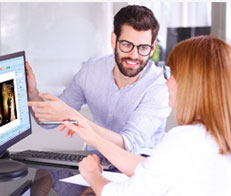 Requirements
To print your CD/DVD designs you will need:
a regular or a CD printer with printable discs
a sheet of label stock paper
Windows PC with at least Pentium III 1500 processor and 512 Mb RAM memory.
OS Windows XP (32 & 64), Windows Vista (32 & 64), Windows 7 (32 & 64), Windows 8 (32 & 64), Windows 10 (32 & 64)
Q&A
How to create an attention-grabbing CD label?
RonyaSoft CD DVD Label Maker - software that can help you to create attractive labels to create an eye-catching, eye-catching label in RonyaSoft's disc printing software, follow these guidelines:
The text should be short and accurately convey the main idea;
Colors should be used saturated and bright (from 1 to 3 colors);
Create labels with correct dimensions only;
Place images, text and other elements around the circular label in relation to the hole and edges.
What are the most popular CD and DVD label and cover sizes?
Most commonly used label sizes:
The standard size of a CD label is - 116 mm (4.57 in) outside and 45 mm (1.77 in) inside diameter; Expanded size - 116 mm (4.57 in) outside and 38 mm (1.46 in) inside diameter; Full size - 116 mm (4.57 in) outside and 21 mm (0.83 in) inside diameter. Go to the article.
The dimensions for the front and back CD inserts are 120 mm x 120 mm (4.7 in x 4.7 in) and 151 mm x 118 mm (5.9 in x 4.6 in) respectively. Go to the article.
The standard size for a DVD cover is 184 mm x 130 mm (7.2 in x 5.1 in) and 14 mm (0.6 in) thick. Go to the article.
How to print CD labels for a disc?
With CD DVD Label Maker you can print CD labels for envelopes in your home or office using one of these options:
Print CD labels directly on the surface of the disc (an appropriate printer function is necessary);
Print labels on self-adhesive paper for a particular brand of disc;
Print the label on standard office paper, then cut it along the lines and attach it to the disc.

You can learn more about the methods of printing on discs from the article.