ronyasoft products
Label Software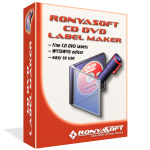 Easy-to-use software for creation and printng of disc labels and covers for your mp3 and video collections, photo archives and backups. Make fine labels and covers yourself!
Poster Software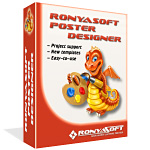 Software for quick and easy design and printing of posters, banners and signs. Collection of 300+ ready-to-use poster templates is included. Design a fine poster yourself!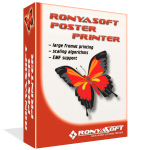 Software to print large format posters, banners, maps, wall murals and signs from any pictures, digital photos, Word, Excel documents on standard paper sheets. Print a great poster yourself!