HP Photosmart D5460 printer
HP Photosmart D5460 printer CD DVD tray layout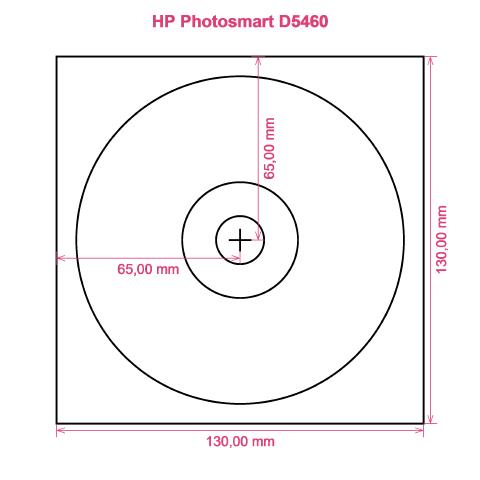 How to print labels on HP Photosmart D5460 printer
It's after you have tried the RonyaSoft Blu-ray CD DVD Label Maker that you will discover how incredibly simple it is to use brilliant prints - gone are the days when you worry about not being able to make the most of modern technology! Within no time at all of starting to use our Blu-ray CD DVD label software programme you will be printing CD and DVD labels on your HP Photosmart D5460 printer.
Don't stop there though as there's loads to this CD and DVD labeling software than initially meets the eye. Simple and easy to use doesn't mean simple prints, but more professional looking CD and DVD labels than you would expect. This CD label maker software gives you a multitude of choices and has so many choices of CD and DVD label and cover templates already installed, not just for making CD/DVD/Blu-ray labels, but also Blu-ray, CD or DVD case covers and case inserts to produce the professional look.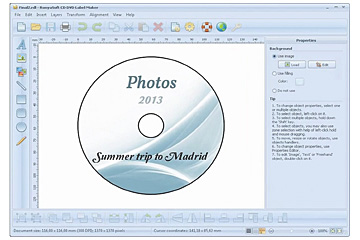 Concerning straightforward to use, well 'user-friendly' is now even more friendly. Just follow the text to realize how simple, yet effective and professional results will be when you begin to create CD/DVD/Blu-Ray case covers, disc labels and CD case inserts:
Download and install CD & DVD Label & Cover Maker program for free to try.
Opt for your favorite design from any of the preloaded CD DVD label and cover templates.
Add any of your own design ideas to create the CD or DVD label extremely personal.
Start printing your individual DVD or CD label after clicking the 'Print' button, after inputting your HP Photosmart D5460 as the correct printer being used. Always use the latest free driver updates.
Smile!
The RonyaSoft label making software immediately gives you and your HP Photosmart D5460 printer so much you could need for personalizing so many great CD or DVD presents.
Have you ever noticed how a personally made gift really matters to someone you like? Why spend money on costly presents that anyone can buy, when with the RonyaSoft Blu-ray CD DVD labels making software, you can save a fortune on gifts and seem ten times more thoughtful?
Try creating some of these:
You are at your brother or sister's twenty-first birthday. It is an incredibly special day in their life and one they will always look back on when they get older. What more clever way to aid them reminisce about their special event than for you to take lots of pictures and video clips of the event, from start to finish, set them all on a CD DVD and give it to them as your own way of demonstrating how proud you are of them. It will complete the day for them and it will have cost you next to nothing, save for two bits of paper, a blank CD DVD and a dash of ink from your HP Photosmart D5460 printer.
Chose your favourite photos and pictures to print CD and DVD case covers and print disc labels.
Choose a pic of your canine or cat on the cover and CD & DVD label so you can easily spot which CD your pet's photos are all compiled.
It's simple to store all your photos on your computer or a memory stick, but print a fantastic label to put on a CD or create a CD box cover and insert and make a physical library of all your memories.
Keen to stand out from the masses when desperately wanting to impress even before you have been offered a job interview? Produce a fantastic looking CD DVD finished off with printed box cover, printed insert and printed label to make a great impression.
How many blank CD's have you created with pictures on them, yet you can't remember what? These days are now in the past when you use the RonyaSoft Blu-ray CD DVD label create software program to quickly and easily run off a few labels on your HP Photosmart D5460 printer.
CD DVD label create software supports Microsoft Windows Operational System, including Windows XP, Windows Vista, Windows 8 and is compatible with a wide range of disc label printers, eg: Canon iP4200, Canon iP8500, Canon MG6250, Canon MP830, Canon MP980, Epson PM-970C, Epson Stylus Photo PX660, Epson Stylus Photo R220, Epson Stylus Photo R350, HP Photosmart C309 series, HP Photosmart C5288, HP Photosmart D7560, Yurex MantraJet 1150-XL and others.
CD DVD label maker software supports a wide range of disc label suppliers, eg: Ace 50300 series, Avery 6691, Avery L6045, Boma LS101, CoolBeLa LS001HI, Esselte Dataline 12426 CD DVD labels, Hisago CJ3843S CD DVD (A5), Lorenz Bell LB6654, MultiFlip LD001, Polyline UZCD458IG, Verbatim CP-3174, Zweckform 3654 6015, Zweckform L6047 and others.