Canon MG5210 printer
Canon MG5210 printer CD DVD tray layout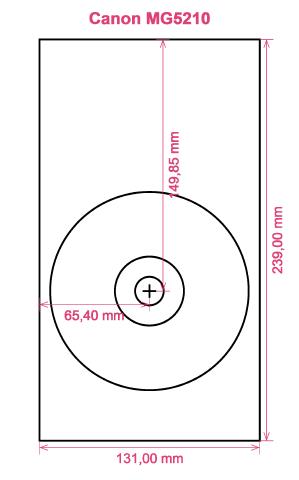 How to print labels on Canon MG5210 printer
Once you have only used the RonyaSoft DVD Label Maker you will canyou discover how effective and easy it is - 'user friendly' takes on a completely new meaning! Within just a couple of minutes of swiftly downloading the DVD labelling software after using the download link, you will be running off brilliant Blu-Ray CD DVD labels and covers using your Canon MG5210 printer.
Whatever you do don't switch off there, as you may miss the bigger point of our CD/DVD label making software. RonyaSoft haven't gone to such extremes just so you can print off a list of tracks on a CD or a film title on a label. No! This CD label printer software will offer you so many different options for CD and DVD label making to allow you to print attractive labels and covers. More than that, the CD label printing software can also assist you to create CD and DVD boxes and box inserts utilising predesigned CD and DVD templates.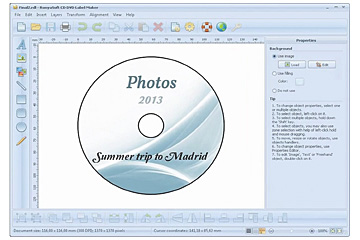 How easy do you need label creation to be? A few clicks of a mouse is enough for you to then be running off your own CD DVD labels, CD, DVD and Blu-ray covers and Blu-Ray inserts. You don't have to be a genius to 'click' with this simple to download label printing software, just have a go and see for yourself!
Download and install CD & DVD Label & Cover Maker program for free to try.
Click on your chosen option from a fantastic choice of preinstalled Blu-ray/CD/DVD label and covers templates.
Edit the design of your label according to your needs.
Start printing your individual DVD or CD label after clicking the 'Print' button, after selecting your Canon MG5210 as the proper printer being used. Always use the latest free driver updates.
Have Fun!
All you need to turn your PC and Canon MG5210 printer in to a fabulous personal gift factory is a touch of imagination.
Have you ever noticed how a personally made gift really matters to someone you like? Why spend money on pricey, presents that anyone can buy, when with the RonyaSoft DVD label design software, you can save a fortune on gifts and become ten times more thoughtful?
How about these for ideas:
You are at your brother or sister's eighteenth. It is an incredibly special moment in their life and one they will always remember when they get older. What smarter way to assist them reminisce about their special occasion than for you to take loads of pictures and video clips of the occasion, from start to finish, put them all on a CD, DVD or Blu-ray and offer it to them as a unique way of saying how proud you are of them. It will make the day for them and it will have cost you next to nothing, save for a few bits of paper, a blank CD, DVD or Blu-ray and a drop of ink from your Canon MG5210 printer.
Chose your best photos and pictures to print CD, DVD and Blu-ray covers or print CD DVD labels.
Opt for a snap of your canine or cat on the cover and CD or DVD label so you can easily spot which CD your pet's photos are all stored.
Memories shared can last longer - download your pics of a night out on to a disc and print a label, cover and insert, then give a copy to all who were present!
Keen to stand out from the crowd when anxiously trying to impress even before you have been offered a job interview? Create a professional looking CD complete with printed case cover, printed insert and printed label to make a brilliant memorable impression.
How many blank CD's have you created with something on them, though you can't remember what? These days are now over if you try the RonyaSoft DVD labeling software program to swiftly and easily run off a few labels using your Canon MG5210 printer.
CD DVD label design software runs on Windows Operational System, including Windows XP, Windows 2003, Windows7 and supports a wide range of disc surface printers, including: Canon i965, Canon iP4970, Canon MG6340, Canon MG8170, Epson 2100 4000PX, Epson PM-950C, Epson Stylus Photo 1410, Epson Stylus Photo R230, Epson Stylus Photo RX585, EZ CD Print 6500, HP Photosmart C5290, HP Photosmart D5300 series, Trace Affex CD-Artist and others.
CD DVD label making software supports a wide range of disc label stocks, including: Ace 30500 series, APLI 2928, Avery J8777, CD Stomper 2-up Slim Sheet CD DVD, CoolBeLa BMS001-CLR CD DVD, Etiform, Koral A4 CD DVD 2-up, Memorex 1 sided, NCR 904067, PrintIT 2CDZ CD DVD Label, Sanwa LB-CDR009 CD DVD, Veriad VH577 JP582, Zweckform L7678 and others.