HP Photosmart C5270 printer
HP Photosmart C5270 printer CD DVD tray layout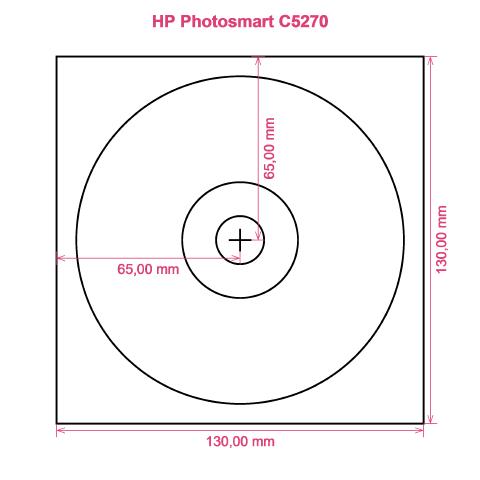 How to print labels on HP Photosmart C5270 printer
It is not until you have tried the RonyaSoft CD DVD Label Creator that you will realize how incredibly great it is to use great results finishes - never again will you have any fears of being unable to make the most of modern technology! Within no time at all of starting to use the CD DVD labeler software program you should be printing CD or DVD labels on the HP Photosmart C5270 printer.
Yet that's not all that's useful with this brilliant CD labels design software. RonyaSoft may have made everything as obvious as possible to use, but the outcome would suggest differently when you see the standard of printed CD or DVD labels. This CD and DVD label designer software has options galore for making professional and classy labels! Yet for making CD and DVD labels and covers isn't all when you know there are CD and DVD box inserts and box covers too and discover RonyaSoft have a batch of templates you can use.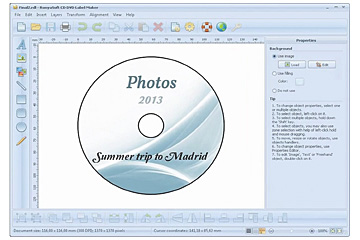 Regarding simple to use, well 'user-friendly' is now even more friendly. Just use the text to realize how simple, yet effective and professional results will be when you begin to create CD, DVD and Blu-ray box covers, disc labels and CD box inserts:
To automatically receive your CD DVD labels creation software, click on the 'Download' button.
Opt for one of the predesigned CD DVD label and covers templates.
Add any of your own design ideas to make the CD /DVD/Blu-ray labels really personal.
Start printing your unique DVD or CD label after clicking the 'Print' button, after identifying your HP Photosmart C5270 as the correct printer being used. Try to use the latest free driver updates.
Smile!
Improve the potential of your computer and HP Photosmart C5270 printer where you can now run off a fantastic array of CD DVD labels, box inserts and box covers, to create lovely surprises.
Anyone will tell you that a present with a personal touch, something thoughtful, will forever be appreciated far more than something bought, so you will have more than paid for your CD DVD label make software, when you give someone a present.
What about these for ideas:
You're at a wedding and you take lots of un-staged photos or video clips of attendees looking happy and having a great time fun. Choose your favorites, burn them on to a disc and post it to the bride and groom as a thank you for the invitation to their marriage. They will adore you for the kind and personal touch. And what did it cost you to produce one of the most individual gifts they will be given during their wedding? - The price of a blank disc, two pieces of paper and a splash of ink from your HP Photosmart C5270 printer. Fab huh?
Use scenic photos to print CD, DVD and Blu-ray box covers or print disc labels for your compilation CD's - thunder, sunshine, rain, a calm sea, a rainbow...
Do you enjoy being creative? Why not make new styles for the CD or DVD covers for your collection?
It's simple to store all your snaps on your computer or a memory stick, but print a picturesque label to put on a CD or create a CD case cover and insert and make a physical library of all your memories.
Want to stand out from the crowd when anxiously trying to impress even before you have been offered a job interview? Create a superb looking DVD complete with printed box cover, printed insert and printed label to make a great impression.
The RonyaSoft CD DVD Label Creator is superb for using with your HP Photosmart C5270 printer, so there's nothing to stop you today from commencing your own little print shop!
DVD label maker software is compartible with Windows Platform, including Windows XP, Windows Vista, Windows 7 and works with a wide range of CD/DVD/Blu-ray label printers, eg: Canon iP4700, Canon iP6600D, Canon MG6340, Canon MG8150, Canon Pro9500, Epson Artisan 837, Epson Stylus Photo PX700W, Epson Stylus Photo R285, Epson Stylus Photo TX700W, EZ CD Print 5700, HP Photosmart C5288, Primera Bravo, Trace Affex CD-Artist and others.
DVD labels print software supports a wide range of CD/DVD/Blu-ray label providers, eg: Alpinter A4, Avery 8694, Avery C6074, Boma LS101HI, CoolBeLa LD007 CD DVD, Herma 4471 CD DVD Label, Kyso A4, Lorenz Bell, Neato CD DVD 2-up with core spine, Print Fit 2-up, UBL CD DVD 2-up, Worldlabel WL-OL1200WX, Zweckform L6047 and others.