Canon MG7120 printer
Canon MG7120 printer CD DVD tray layout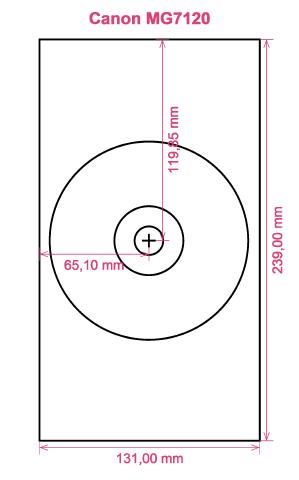 How to print labels on Canon MG7120 printer
When you have actually used the RonyaSoft CD Label Maker you can willyou realize how simple and easy it is - 'user convenient' takes on a totally new meaning! Within just a couple of minutes of installing the CD label software program after using the download link, you can be printing CD and DVD labels using your Canon MG7120 printer.
Please don't stop there, as you may miss the bigger point of this CD label design program. RonyaSoft haven't gone to such extremes purely so you can print off a list of tracks on a CD or a film title on a label. No! This CD & DVD labels printer program will provide you so many choices for Blu-ray, CD or DVD label printing to assist you to create attractive labels. In addition, the CD & DVD label creation software can also help to make Blu-ray, CD or DVD boxes and case inserts utilising the brilliant Blu-ray, CD or DVD templates.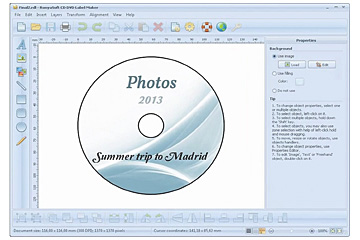 Regarding straightforward to use, well 'user-friendly' became even more friendly. Just use the directions to understand how simple, yet effective and professional results will be when you commence to create CD & DVD box covers, DVD labels and CD DVD box inserts:
Download and install CD DVD Label Maker program for free to try.
Click on your chosen option from a great choice of predesigned CD label and cover templates.
Print the created label by clicking the 'Print' button. Don't forget to indicate your Canon MG7120 printer during the printing process and to use the latest free version of the driver.
Smile!
Maximize the potential of your computer and Canon MG7120 printer where you can now produce a fantastic array of CD DVD labels, box inserts and box covers, to create lovely gifts.
Have you ever noticed how a personally made gift really matters to someone you love? Why spend money on pricey, presents that anyone can buy, when with the RonyaSoft CD label making program, you can save a fortune on gifts and become ten times more thoughtful?
Think about these for possibilities:
Life is all about memories, and several of the best ones we have are of family days spent together. Everyone has a camera and everyone has their own set of pictures, but what fun to make a collection of the 'best of' photos from everyone and then run off a few copies on to a CD, create your own special labels and box covers using the RonySoft label printing program for CD's and DVD's and your Canon MG7120 printer and give them as a surprise gift to each member of the family who was in attendance.
Use emotive photos to print CD & DVD box covers and print DVD labels for your compilation CD's - thunder, sunshine, rain, a calm sea, a rainbow...
Use a pic of your canine or cat on the cover and CD or DVD label so you can easily see which CD your pet's photos are all compiled.
Memories shared usually last longer - download your pics of a party on to a disc and design a label, cover and insert, then give a copy to all who were attending!
Make an one-off video for job applications and design an appealing box with a smart CD and DVD label to add the perfect touches.
The RonyaSoft CD Label Maker is ideal for using with your Canon MG7120 printer, so there's nothing to stop you today from starting your own little print shop!
Blu-ray label design program runs on Microsoft Windows OS, including latest Windows 7 and Windows 8 versions and works with a wide range of disc label printers, including: Canon iP4700, Canon iP5200R, Canon MG6140, Canon MP800R, Canon Pro9500, Epson PM-D750, Epson PM-G800, Epson Stylus Photo R1900, Epson Stylus Photo RX640, Epson Tray Type #2, HP Photosmart C5383, HP Photosmart D5160, Trace Affex CD-Artist and others.
Blu-ray label maker program supports a wide range of disc labels, including: Anker CD DVD, APLI 10399, Avery L7760, Compulabel 312636, Data Becker XXL, Herma 5086 CD DVD Label, JP CD DVD FullFace 2-up, Meritline 3-up US, Neato CD DVD 2-up with core spine, Printec AnyLabel V3771 V3773, Verbatim CD DVD 114 mm X 3, Zweckform 6118, Zweckform L7760 and others.