Microboards Print Factory printer
Microboards Print Factory printer CD DVD tray layout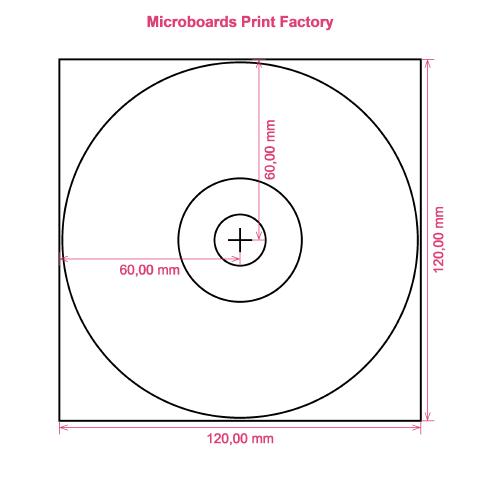 How to print labels on Microboards Print Factory printer
When you have successfully operated the RonyaSoft CD Cover Maker, easy will be the word that springs to mind - you will definitely be thrilled at how quick it is to download the labels creation software by clicking on the link below and within just a couple of minutes you will be printing brilliant CD or DVD labels and covers on your Microboards Print Factory printer.
Please don't switch off there, as you may be missing the best picture for this CD DVD labels making program. RonyaSoft haven't gone to such measures just so you can print off a list of tracks on a CD or a film title on a label. No! This CD DVD label printer program will give you so many different options for CD and DVD label creation to allow you to make attractive labels and covers. Plus, the CD DVD label design software can also help to print CD and DVD covers and box inserts with the help of predesigned CD and DVD templates.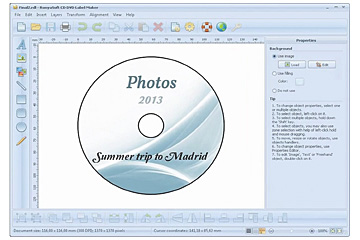 How clever do you need label making to be? A few clicks of a mouse is enough for you to then be printing your own Blu-ray labels, CD and DVD box covers and CD box inserts. You don't have to be a boffin to 'click' with this simple to download label printing software, just use it and see for yourself!
Download and install Blu-ray/CD/DVD Label and Cover Maker program for free to try.
Pick out your favorite design from any of the preloaded CD DVD label and cover templates.
Alter the design of your label according to your liking.
Click on the 'Print' button to start running off your unique CD printed labels after you have entered Microboards Print Factory in to the print settings dialog. Never forget to inspect that the latest printer driver is installed.
Be proud of yourself for what you have created!
All you need to turn your PC and Microboards Print Factory printer in to a little personal gift factory is a touch of imagination.
Anyone will tell you that a surprise with an unique touch, something sweet, will always be appreciated far more than something purchased, so you will have more than paid for your CD label print program, the first time you give someone a present.
What about these great ideas:
Life is all about memories, and some of the best ones we have are of family days spent together. Everyone has a camera and everyone has their own set of pictures, but what fun to make a collage of the 'best of' photos from everyone and then run off a few copies on to a compact disc, design your own special labels and box covers using the RonySoft label printer for CD's, DVD's and Blu-rays and your Microboards Print Factory printer and post them as a memorable gift to each member of the family who was in attendance.
Use mood photos to make CD and DVD box covers or make Blu-ray labels for your compilation CD's - thunder, sunshine, rain, a calm sea, a rainbow...
Need to store photos cataloged? Put a appropriate photo on the CD label or DVD box cover.
It's simple to store all your snaps on your computer or a memory stick, but print a fantastic label to put on a CD or create a CD case cover and insert and establish a physical library of all your memories.
Make an unique video for employment applications and print an attractive box with a smart CD and DVD label to add the finishing touches.
RonyaSoft CD Cover Maker is the perfect software add-on to use with your Microboards Print Factory printer so download it now and get those stylistic juices flowing!
Blu-ray label making program supports Windows System, including popular Windows 7 and Windows 8 versions and works with a wide range of CD DVD label printers, eg: Canon iP3000, Canon iP5200R, Canon MG6240, Canon MP800R, Epson Artisan 1430, Epson L800, Epson Stylus Photo 2100, Epson Stylus Photo R200, Epson Stylus Photo R360, HP Photosmart C5270, HP Photosmart C5500 series, Primera Signature, Yurex MantraJet 1150-XL and others.
Blu-ray labels printing program supports a wide range of CD DVD label stocks, eg: Alpinter A4, APLI 10293, Avery Maxell C96361, Boma LS001, CoolBeLa BMS001-CLR CD DVD, Herlitz A4, HP 3-up, Memorex 1 sided, Plain Paper, Prism CD DVD Labels, Uline US CD DVD 2-up S-8077, Zweckform J8770, Zweckform L7678 and others.