Canon MG8240 printer
Canon MG8240 printer CD DVD tray layout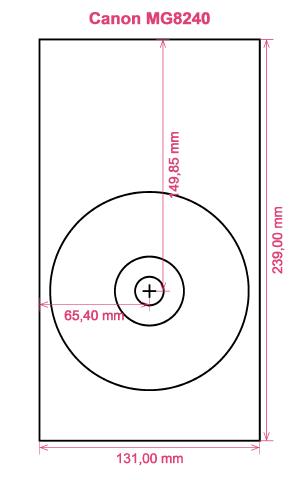 How to print labels on Canon MG8240 printer
When you have correctly used the RonyaSoft DVD Label Maker you can canyou discover how simple and straightforward it is - 'user friendly' takes on a totally new meaning! Within seconds of downloading the DVD labels software program after using the download link, you will be printing off fantastic Blu-Ray CD DVD labels with your Canon MG8240 printer.
Yet that's not all that's on offer with this brilliant CD DVD label making software. RonyaSoft may have made this software as obvious as possible to use, but the prints would suggest differently when you see the quality of printed CD and DVD labels. This Blu-ray, CD or DVD labels printer software has options galore for printing impressive labels! Yet for printing Blu-ray, CD or DVD labels and covers isn't all when you know you'll need Blu-ray, CD or DVD box inserts and box covers too and notice RonyaSoft have a selection of templates you can use.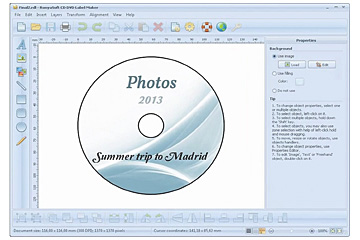 We also mentioned this software was fantastic to use. Well, we know that if you feel you are not 'tech-savvy', once you have tried the RonyaSoft CD & DVD label maker software, you will feel as clever as any professional graphic artist after you begin printing plenty of Blu-ray, CD or DVD box covers, CD labels and Blu-Ray CD box inserts:
To automatically get your CD & DVD label printing program, click on the 'Download' button.
Click on your chosen option from a fantastic choice of preinstalled CD label and cover templates.
Click on the 'Print' button to commence your unique DVD or CD printed labels after you have entered Canon MG8240 in to the print settings dialog. Do not forget to ensure that the latest printer driver is downloaded.
Be proud of yourself for what you have created!
Enhance the potential of your computer and Canon MG8240 printer where you can now produce a fantastic array of CD & DVD labels, box inserts and box covers, to create lovely gifts.
Have you ever noticed how a personally made gift really matters to someone you adore? Why spend money on costly presents that anyone can buy, when with the RonyaSoft DVD label create software, you can save a fortune on gifts and seem ten times more thoughtful?
What about these wonderful options:
You are at your brother or sister's eighteenth. It is an incredibly special moment in their life and one they will always remember when they are older. What smarter way to help them reminisce about their special event than for you to take hundreds of pictures and video clips of the event, from start to finish, set them all on a CD DVD and give it to them as an individual way of showing how proud you are of them. It will make the day for them and it will have cost you next to nothing, save for two bits of paper, a blank CD DVD and a splash of ink from your Canon MG8240 printer.
Use funky images and photos to to design CD and DVD box covers and design CD labels to easily identify your CD's and DVD's.
Opt for a snap of your canine or cat on the cover and CD and DVD label so you can easily identify which CD your pet's photos are all kept on.
It's easy to store all your photos on your computer or a memory stick, but print a memorable label to put on a CD or create a CD cover and insert and establish a physical library of all your memories.
Make an unique video for employment applications and print a professional looking box with a smart CD and DVD label to add the finishing touches.
How many blank CD's have you created with pictures on them, yet you can't remember what? These days are now long gone if you try the RonyaSoft DVD label print software to rapidly and effectively run off a few labels with your Canon MG8240 printer.
CD labeling software runs on Microsoft Windows OS, including Windows XP, Windows Vista, Windows 7 and is compatible with a wide range of CD DVD surface printers, including: Canon iP4740, Canon iP6700D, Canon MG5320, Canon MG8240, Canon Pro9000 MarkII, Epson PM890C, Epson Stylus Photo PX700W, Epson Stylus Photo R230, Epson Stylus Photo RX560, HP Photosmart C5250, HP Photosmart C5500 series, HP Photosmart D5368, Yurex MantraJet 1050 and others.
CD label maker software supports a wide range of CD DVD label stocks, including: A1Pro 3-up, APLI 10209, Avery L7660, CD Stomper Pro CD DVD 2-up, DECAdry DLW-1900, Ferrania Otijet Etiquettes, Kyso 5511 CD DVD, LabelWhiz LW30700, Online Labels O6775, PressIt, SureThing A4, Zweckform L6045, Zweckform L6117 and others.