Experience Certificate
Experience Certificate template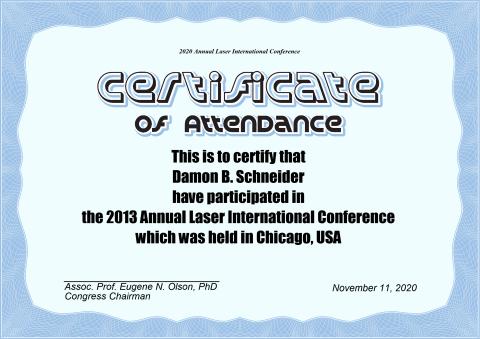 How to make an Experience Certificate
Experience certificate is a document proving specific skills a person has got. The certificates are used to prove the knowledge, attendance, participation of a person in certain events. There are certain experience certificate format templates and RonyaSoft poster maker turns into your guide through creation of valid certificates of experience.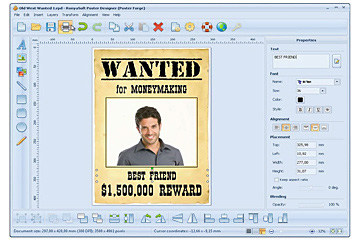 What is the problem with experience certificate?
Experience certificate is a document which needs to comply with agreed rules and standards. To make a valid experience certificate you need to follow several rules:
Experience certificate format suggests certain wording (word stamps) which is used as 'this is to certify that...', 'to whomsoever it may concern' and others.
Standard elements of the format of experience certificate are date, responsibilities, skills and knowledges which a person fulfills or acquires on recent position, personal characteristic, signature, name and position of an employee, issuing the letter, company name.
It is recommended to use company letterhead for issuing of experience certificate. However if you do not have your own letterhead, then RonyaSoft Poster Designer will assist you in creating your own experience certificate sample or issuing an experience certificate using provided templates.
How RonyaSoft will help you in creation of experience certificate
RonyaSoft Poster Maker is an application for complex production of certificates, posters, banners, collages, signs. The application comes with a collection of templates you will need for your home and office: warning signs, informing signs and posters, certificates.
Graphic editor which allows to edit a template, create a document using agreed, standard experience certificate format and add your brand identity to make the document and its issuer easily recognizable.
Download RonyaSoft Poster Designer and install it following the tips. This is a free featured demo version. Full version is much cheaper than standard graphic editors which come with no templates, no document tips and ideas for creation of posters and certificates.
Launch the application and browse the gallery of templates. Open certificates and find experience certificate variations. Click a desired template and you will see it enlarged in a right side window. Click 'Ok' button to open the experience certificate in the graphic editor.
Experience certificate sample is completely customizable. You can change the background using your brand colors and shades, add your logo and marks.
But the greatest attention in creation of experience certificate goes to the wording. We recommend before editing the format of experience certificate to write down all the text in a standard Word or OpenOffice document. List all the skills, knowledge, responsibilities of an employee and then copy the text to the certificate. Mind that the font of the experience certificate must be readable (consider size, color, contrast).
When the document is ready, do not forget to save the format of experience certificate so you can use it further on for other documents of the type.
The experience certificate can be printed right from the application. Just click on a 'Print' icon and set necessary number of copies.
RonyaSoft poster creator is an essential business assistant. It creates documents from scratch, templates and third party templates you can upload and use for your branded experience certificates.