Magazine Cover 1 poster
Magazine Cover 1 poster template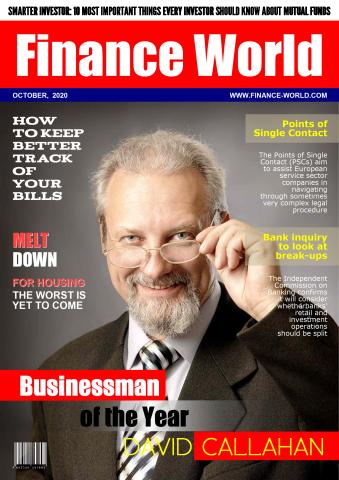 How to print a Magazine Cover 1 poster
Magazine covers attract more readers and more users to your offer. To make a magazine cover efficient it needs to make an impact on your target users. Either you issue a student magazine or use a magazine cover to attract your customers to your new offer (using stylization), you will need a powerful cost effective tool.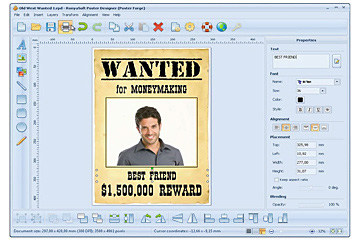 How to save on magazine cover design?
To attract and impact target users you will need a great magazine cover design. Te best way is to create an original design from scratch in order not to copy globally recognized magazine editions. For that purpose you will need a pro designer with years of experience and knowledge in the niche. However, engaging professional designer into creating of your new magazine cover design or stylizing your ads as popular magazines is a costly solution.
The cheapest way of how to make a magazine cover is to find free magazine cover template online and edit it in any available online graphic editor. It is one of the riskiest ways as chances are that you will find a cliche'd magazine cover template and online editors deliver a poor set of tools limiting customization only to text, transparency and coloring of the entire templates. Most of free online editors do not work with layers. In the end you get a magazine cover template which will not produce any effect on your targets.
The best solution for creating great magazine cover is RonyaSoft magazine cover maker.
How to make a magazine cover with RonyaSoft?
First of all, download RonyaSoft poster maker and install the application on your PC following installation wizard. The software is absolutely safe. The download is free. It is a free full featured trial version. You can get magazine cover maker right from this page. Or you can buy full version from this page.
The application offers you a collection of templates. Choose a desired magazine cover design or start from scratch. All the templates are absolutely free and the application does not imply in-app purchases. With regular updates, you will get fresh magazine covers, posters, wanted signs, certificates for free!
Confirm your choice and a magazine cover template will open in RonyaSoft graphic editor. It offers a complete set of tools and features to edit and customize the template.
What are the benefits of RonyaSoft magazine cover maker?
It is all in one app covering a full cycle of poster production. Apart from magazine cover template collection you will discover various poster templates, certificates, banners, signs for home and commercial use.
RonyaSoft editor features only useful and usable options unlike standard editors which are customized to serve a large target audience. RonyaSoft editor offers specific tools which are easy to use. Just click a part of magazine cover template which you need to edit, and RonyaSoft will show you all available tools and features in a right side window. You do not need to guess anymore.
RonyaSoft magazine cover maker ensures high quality and precise printing. It is compatible with most popular printer models and brands. For multi-page printing you can use a specific RonyaSoft solution - Poster Printer.