Scientific poster
Scientific poster template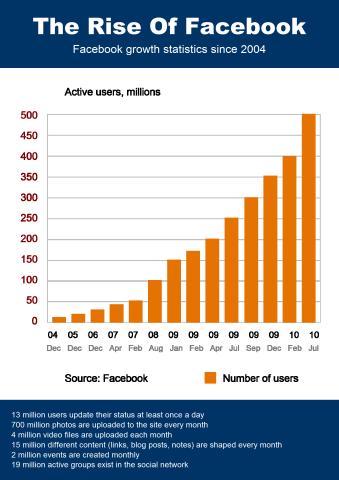 How to make a Scientific poster
Scientific poster is a tool for communicating scientific data to a wide audience with visual and verbal aids. The effect of scientific posters depends on the quality of design of a template. To clearly communicate an idea a scientific poster needs to be bright, well readable due to proper typo-graphics with bright visual accents. RonyaSoft poster software offers you a clever solution of how to make a scientific poster.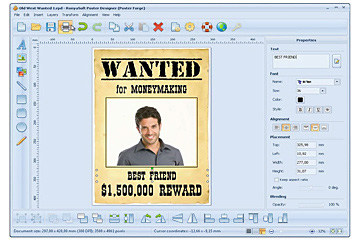 Essential parts of a scientific poster template
To make a poster using scientific poster template can also be a challenge if you use improper template. To find out how to make a scientific poster which will work for your target audience let us review the essential components of a scientific poster layout.
To communicate an idea a scientific poster template needs:
Title. Title should be short and clear - the title should be easily read from at least 10 feat away. A reader should catch an idea of a scientific poster. We advise to put the key result (the finding) in the title text. The title of scientific poster must draw attention of a reader and must convince target audience to read the poster further.
Graphics. Any scientific poster can hardly do without clear graphics. This can be drawings, sketches, figures and diagrams. Schematic representation simplifies the understanding of complex scientific data.
Clear layout. A key problem of user made scientific posters is lack of consistency. They are too heavy with elements. Desiring to stuff more data on a scientific poster template makes it useless for target audience. That is why before designing your sceintific poster, you are recommended to estimate every piece of content and to evaluate its practical value for a target user. Answer a question: how this piece of content contributes to uderstanding the idea of the scientific poster.
How RonyaSoft assists in making scientific postrers?
RonyaSoft Poster Designer offers you amazing scientific poster template which meet the standards and requirements of effective scientific posters. It is a ready to use solution for effective scientific poster.
RonyaSoft poster maker features an effective and simple to use graphic editor to customize a scientific poster layout.
With RonyaSoft Poster Designer you will make your scientific poster in few easy steps:
Download RonyaSoft Poster Designer from this page or using download green button. The download is free. You will get a full featured trial version of the application or buy poster maker online. Install the application following the tips.
Launch the application and open the collection of templates. Find a scientific poster template in Miscellaneous category.
Open the scientific poster in RonyaSoft graphic editor. The editor allows changing backgrounds of certain scientific poster template. Click on a part of the poster template to see which editing options are available for this element. Software to make own scientific posters allows to upload images, change text and text style, add visual effects as shadows or opacity.
Save your scientific poster template when editing is ready, please, do not forget to save your poster. RonyaSoft Poster Designer allows you to instantly print your scientific poster. Mind, if you need to print your scientific poster on multiple pages, then download RonyaSoft Poster Printer for easy multi-page printing.