Step 2: Edit image
Click the

button to crop the image. The Crop dialog box will open.
Image cropping
Image Cropping dialog box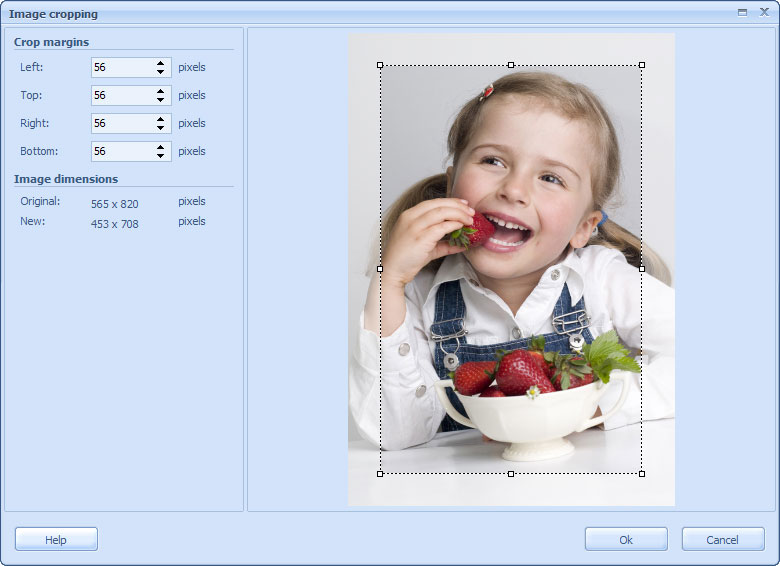 Enter crop margins (in pixels) into the corresponding fields, or drag the marquee box to specify the crop area manually.
Click the

button to restore the original size of the image after cropping.
Select the Stretch image check box for the image to cover the entire poster. A green rectangle indicates it in the Poster window indicates the current position of the image on the poster.