Save Water poster
Save Water poster template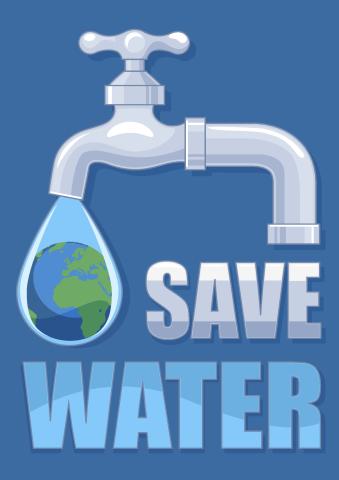 How to make a Save Water poster
Water conservation or just water saving initiatives are the policies, projects, strategies and approaches to proper sparing management of water resources aimed at reduction of water overuse and wasting. Fresh water is a limited resource on earth. When it will come to an end, everything alive will die. That is why it is ultimately important to remember and to follow water saving tips and traditions. A poster on save water in your office, at school or at home will help people to adopt a habit to use water consciously! Learn how to make the best and the top effective save water poster!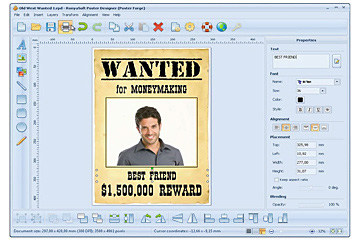 Making poster of save water with RonyaSoft
RonyaSoft Poster Maker is a complex solution for poster production. It provides you with essential creative and simple to use tools:
Save water posters ideas - open the gallery of templates and you will see great many ideas of posters for any life occasions.
Free poster templates - the software does not offer in-app purchase. All the templates are free to use and are customizable. You can add objects and change their location within the template and resize them, change style and color.
Powerful graphic editor - a simple yet effective editing tool offering only essential options which you will surely use. The key difference with standard editors is that they are overloaded with options aimed at pro designers and editors. RonyaSoft Poster Designer is aimed at people with no professional knowledge of design. Anyone can use the editor and create amazing save water posters in few clicks!
Built-in poster printer - you can print your poster on save water right from the application as it is compatible with most of the printer models of various brands. Just click a printer icon and set necessary number of copies. For large format printing of save water posters, RonyaSoft offers specific application - Poster Printer!
Step by step guide on creation of poster on save water
Download RonyaSoft Poster Designer and install the application following the wizard.
Launch the application and open the collection of templates. Go to the Propaganda Posters and choose a necessary template of drawing of save water. It will then be opened in graphic editor.
Graphic editor uses drag and drop mode for save water posters editing. Just click an object on the template and look at right side menu. Here you will see all available options and tools for this object. You can do as little as only adding or editing text or as much as adding real pictures of people starving without water or local river before and after urbanization. Mind that pictures matter more on propaganda poster on save water as its main aim is to raise awareness before a person will run the tap.
Do not forget to save your poster and print it. For in-house use you can print a poster on A4 paper format. For outdoor usage we advise multi page printing. Use RonyaSoft Poster Printer which ensures professional quality printing on several A4 sheets of paper (with trims printed and marked) which are easy to compile.