Save Water poster
Save Water poster template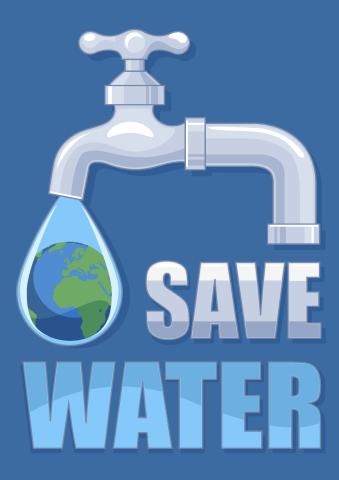 How to make a Save Water poster
Infographic poster is the best way to organize and structure complicated information for better comprehension. It is a type of interactive content which a target user not only notices, but reads and examines. That is why infographic poster should be professionally designed and printed. Infographic posters are made for studying and educating kids, for business and startups presentations, for promotions and other activities.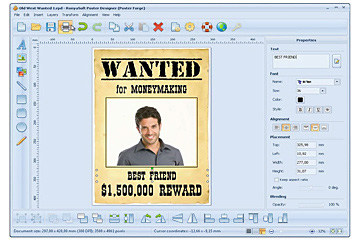 There are three surefire ways to make infographics:
Use any graphic editor to create an infographic poster from scratch - apart from true, usable and exact data, infographic poster should use proper signs to make the information available to any user. To create infographics you will need design skills and deep knowledge of specific design software.
Browse for infographic template online and try to edit it in simple graphic editor - unfortunately, most templates available online for free are not editable to such an extent to meet your needs. The changes, which you will be able to bring in, are minor.
Use specific infographic maker - it is a PC application optimized for infographic poster creation. The software provides infographic template collection to choose from. Every template is editable. You can change only text or try to completely renovate the design with brand colors, fonts and logos if you create infographics for your office.
How to make infographics with RonyaSoft Infographic Maker?
RonyaSoft Poster Designer is a perfect solution for non-professionals who need to create infographics in a fast and simple way. This application saves your time, efforts and money:
The price of RonyaSoft infographic maker is much lower than of any other average design application. There are no in-app purchases. You pay once and get a full featured software to create infographics.
The libraries of the application contain not only infographic templates, but of various posters and banners for leisure, business, education, holidays, events, etc.
The application covers the full process of production of infographic poster. Starting from scratch or editing a template - be sure you will get perfect result.
Step by step guide of how to make infographics:
Download the RonyaSoft infographic maker and install it following the tips and advices.
Start the application and go to the infographic template collection.
Choose a desired template among available infographics: there are how to, pros and cons, benefits of, 10 reasons to, algorithm, comparison infographic posters and many others.
Click on a desired poster and get it opened in infographic maker. This simple graphic editor offers a complete set of tools to change and improve the infographic poster: create special objects, add real photos and pictures, change colors and optimize the size of each block.
RonyaSoft offers a great Help section to answer all your questions and to guide through all available tools and options.
Do not forget to save your infographic. RonyaSoft offers you to print your infographic poster on multiple pages. To do so, you will need RonyaSoft Poster Printer - a simple application for optimization of graphic templates for high quality precise multi page printing.