New Year poster

All templates

Holiday Posters
New Year poster template
How to print a New Year poster
RonyaSoft Poster Maker allows to make not only a posters, but banners, signs, cerficiates and coloring books.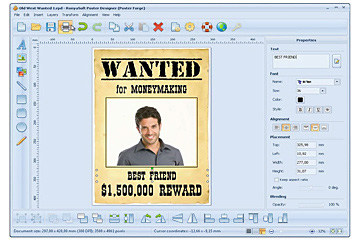 Poster making software contains a wide-range of pre-created poster templates, eg: Person of the Year 2 poster, Easter 2 poster, Birthday 3 poster, Dance Party poster, Halloween Sale poster, Restaurant poster, I Want You poster, Fruits poster, Winners poster and others.
Poster & coloring book design program contains a wide-range of pre-created banner & sign templates, eg: Mosaic 2 poster background, Birthday 1 banner, In Case of Emergency sign, Closed Sign sign, Fire Exit sign, Biohazard sign, No Cycling sign, Certificate of Recognition, Three Little Pigs coloring Book and others.