Hanukkah poster
Hanukkah poster template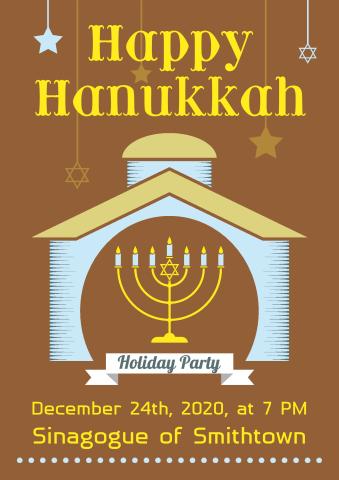 How to print a Hanukkah poster
The best way to set a Christmas festive mood is to congratulate people and decorate office, house, store with great Christmas posters. However the problem is in the point that most Christmas posters are hackneyed and trite. Where to get great Christmas poster ideas and and Christmas templates for free?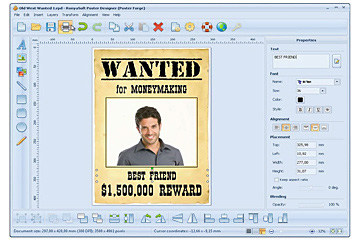 How to create Christmas posters with RonyaSoft Poster Maker?
RonyaSoft Poster Designer is a perfect solution covering a full cycle of creating posters, banners, signs, certificates for home and commercial use. The poster maker offers:
A great collection of free Christmas templates and other featured posters, captivating banners, amazing certificates and noticeable signs. All the templates are customizable. You can change every element of Christmas templates, adding your own pictures, photos of your kids, fellows, employees.
A powerful graphic editor - this is a core of RonyaSoft poster maker. This is a perfectly balanced application offering only necessary tools and options. Unlike other editors offering standard set of options, poster maker offers only the options which you will use.
Print settings - most poster makers deliver only a template, printing which is a challenge. RonyaSoft poster maker is compatible with most popular printer models and brands ensuring fast, easy and precise printing of Christmas posters at the first try.
Tip #1. With RonyaSoft editor you will easily convert Christmas templates into great personalized greeting cards. Finding a proper greeting card for Christmas is painstaking. Trite greeting cards are disappointing.
How to make Christmas posters with RonyaSoft poster maker?
Tip #2. The templates can be used as great Christmas ideas. All the Christmas templates are completely customizable. You can use a Christmas template as a basis and make necessary corrections.
RonyaSoft does not only provides you an efficient technical solution for poster design, but is a source of your inspiration providing you great Christmas poster ideas!