Easter 2 poster
Easter 2 poster template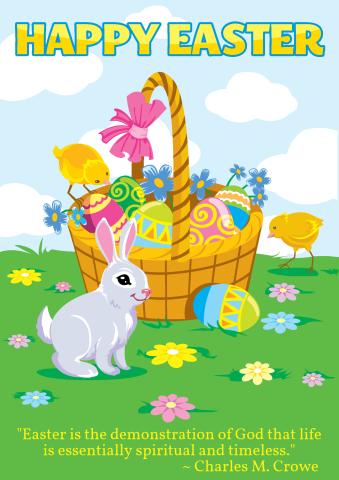 How to print an Easter 2 poster
Easter poster is aimed at creating a festive mood at home, at office, at school, nursery or college. The key aim is to remind of a holy holiday and to congratulate on the event. While in most cases Easter posters are produced from Easter templates downloaded from the web, then most of the posters look alike and do not bring in festive mood and spirit. RonyaSoft Poster Maker will help you to create amazing Easter poster with your personal images and words of greeting.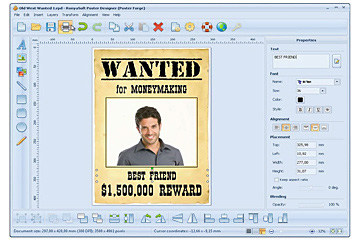 How to make a unique poster using Easter templates?
RonyaSoft Poster Designer offers you extensive collection of customizable poster templates. This gives you two options: either to take one of the Easter templates and do as little as to change the wording or as much as to change the images or add your own images, change text or add your own words of congratulation. In such a way you will create personalized Easter posters.
Download RonyaSoft Poster Designer and follow the installation wizard. The software will be ready to use in less than 5 minutes. This will be a demo version of Poster Designer. It is not limited inf features available. You can buy full version from this page.
Launch the application. RonyaSoft Poster Designer offers a user an extensive collection of poster, signs, certificates, Easter card templates for any event of case. Open the gallery with Easter templates. The central window will show you all Easter templates available. A click on any one will open a large Easter template in right-side window. If the template is right for you, then confirm your choice by clicking 'Ok' button.
Easter poster can be printed as it is with no editing done. However if you want to personalize your Easter poster and to add your own words of congratulation, then follow the instructions:
Click any element on Easter poster and you will discover all available options opened in right-side menu.
You can locate any element in drag and drop mode.
To change a text on easter poster you need to click a text area, delete unwanted wording and add new text. Mind that creating an Easter poster you can change text settings: font, size, style, color and opacity.
To personalize Easter posters you can add images of employees, mates, family members using 'Insert' menu on the tool bar or replacing custom images with personal ones.
Print your Easter posters right from the editor. Do not forget to save the Easter template to save all the changes done.
Mind that using the same Poster Designer you will get a chance to create not only posters but greeting cards as well. If you choice is an Easter greeting card, then you will discover great Easter card templates in the collection.
How to print Easter poster in various formats
Printing of Easter poster is easy. If you need a standard A4 poster size, then you can print as many copies of Easter poster as you need. Click an icon of a printer on the tool panel and specifying print settings.
If you want to print a big bright Easter poster, then RonyaSoft Poster Printer is right for you. This application ensures fast and easy printing of large format (multi page) posters.