Certificate of Appreciation
Certificate of Appreciation template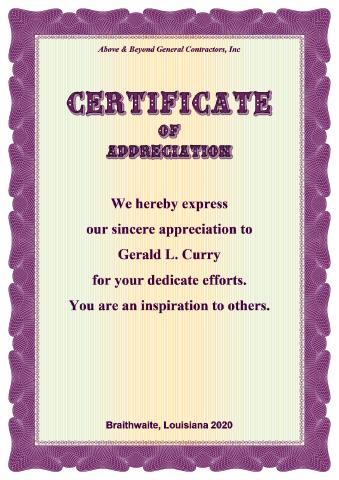 How to create a Certificate of Appreciation
Appreciation certificate is an official document which formally commemorates a student, an employee, a participant of an event or an activist for certain achievements, workability, high performance. To make such a document usually a certificate of appreciation template is used. Let us review how to create great appreciation certificate of high quality and with zero efforts.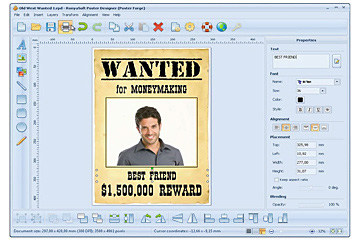 Where to start: getting a certificate of appreciation template
Running classes at school or college, a small local business or heading a regional department of a corporation, you will need some motivation tools for your subordinates to make them work or study more willingly. For that aim appreciation certificates are the best means. As you will need these documents regularly you need to start with developing of your own certificate of appreciation template. You will use it each time changing only a name of awarded person and the achievements. But where to get sample certificate of appreciation?
You can browse the web and find valid samples of official appreciation certificates which are accepted by government and private institutions. Such a sample certificate of appreciation will be an example for you to create your own certificate of appreciation template. To make up your template you will need the next:
Power point (the simplest free graphic editor, however most of its tools are not optimized for creating documents), Adobe Photoshop (a complex graphic solution, offers too many tools which are just useless for creating certificates) or any other graphic software.
Sound knowledge of what a certificate of appreciation template should consist of. Mind, that a valid appreciation certificate must have:
Name of a group, class, organization which gives an appreciation certificate.
Title.
Presentation.
Recipient name.
Reason.
Date.
Signature.
Title of a signer.
Time and patience - if you are going to create your own certificate of appreciation template, then be ready to invest much time and efforts into this creative undertaking.
You can try RonyaSoft Poster Designer and forget about tiresome search of certificate of appreciation template free samples, tools for editing and about wasting time of customizing and printing the certificates.
How to make appreciation certificate with RonyaSoft Poster Designer?
RonyaSoft offers you a complex solution to create professionally looking appreciation certificate in three easy steps:
Download a free version of RonyaSoft Poster Designer. It is a free full featured version with a great toolkit for design of certificate of appreciation template. Or buy full software. Follow the installation guide.
Start Poster Designer and open the 'Choose a Template' dialog box. The application is an all in one solution offering posters, signs, banners, certificates, infographics templates. Choose any certificate of appreciation template free
A chosen certificate of appreciation template will be opened in graphic editor. Add brand identity, choose fonts and colors, add effects to text blocks. Certificate of appreciation template is optimized to a standard document format. The editing can be as easy as changing only names in text blocks. Or you can customize a certificate of appreciation template free and make it look as brand one.
RonyaSoft Poster Designer allows to print appreciation certificate right after you finish printing.