Sale sign
Sale sign template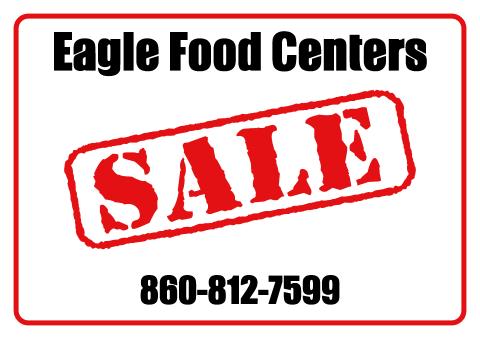 How to print a Sale sign
For sale sign is the simplest yet the most effective tool to sell anything anywhere and to anybody. While there is a strong belief that over 70% of customers search for sale offers online, still sale signs stuck in the area around an object of sale are more effective as they not only inform a target customer about the offer, but immediately attract the customer to the product whatever it is: a store or local cafe, a house, a garage or any other real estate.
However not every sale sign really sells. If you create a poor readable sign, add improper information on the for sale sign, you will lose the game.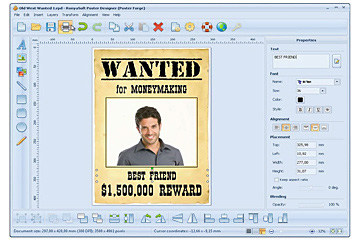 How to create effective sale signs?
Sale sign must be eye catching and it must be visible from away. It must contain only necessary information in a clear, big and highly readable font. The signs for sale must provide enough information to engage a potential client, but the for sale sign copy must be short in order a target user can consume the information on the go.
To complete the mission, you will need:
A valid for sale sign template.
A proper sign maker.
Sale sign printer.
Where to get for sale sign templates?
You can try various methods to find proper sale signs templates:
Browsing the web consumes time and leads to poor results as commonly high quality sale signs are paid ones, and free templates are commonly poorly customizable.
Browsing the collections of templates - various graphic editors offer packs of templates. There can be signs for sale, however chances are low.
Creating your own for sale sign in a standard graphic editor or in an application you have on your PC.
Getting access to a complete collection of templates with RonyaSoft Poster Designer - apart from for sale signs you will find posters, certificates, banners and other signs for business and home.
No matter which way of getting for sale sign template, the next rule are must-know design standards for creating effective signs for sale:
Contrast colors - choose colors which provide a perfect contrast to each other.
Color consistency - for sale sign must not use more than three colors. Otherwise the attention of a user will be distracted and scattered. Use bright colors for highly important information pieces and simple plain colors for background. For sale sign template in RonyaSoft poster designer is ready for use. You need only to change wording.
Consistency in design elements - the key goal of a sale sign is to attract attention of a customer and to inform the customer on the offer. Multiple design elements scatter the attention of a user and prevent proper data consumption.
RonyaSoft Poster Designer is simple to use. You need only to:
Open the 'Choose a Template' dialog box and choose a proper for sale sign.
Open the sign in the editor and change wording.
You are done! Mind, if you need a big-format sign, then use RonyaSoft Poster Printer. Also see our multipage printing tutorials.