Open Sign sign
Open Sign sign template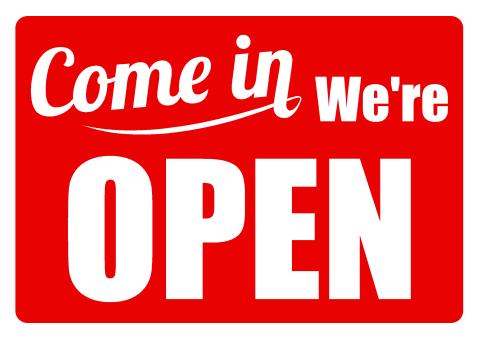 How to design an Open Sign sign
Open sign is an important element of communication of your customers and your business. Open signs inform a visitor on whether your office or store is opened at the moment. Many users consider that business hours sign is quite enough on the door for a visitor to know that the office is opened. But this is a common mistake.
We are open sign is for at the moment informing, while open hours signs shows an average schedule of your office. This door sign informs a visitor instantly. Open sign is not a formality as many think. The sign attracts attention, invites potential customers to drop a visit to your store and converts them into buyers.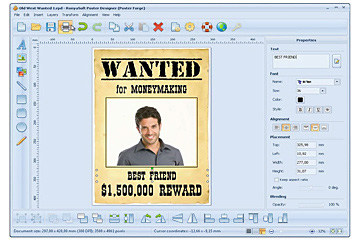 How open sign works for your profit?
Wonder, how open sign can increase your profit? The answer is simple.
A bright, attention grabbing open sign will distinguish your door among other offices, stores, cafes in the street. Many stores and offices use standard, trite door sign, while some do not use any open sign at all.
When a potential customer walks by your store early in the morning or late in the evening, an open sign will inform a visitor and invite the visitor to come in.
Open sign is an important element of business ethics as well as a performance of customer care. Moreover door signs will rescue your office in unforeseen events as unplanned days off, blackout, fail of facilities, etc.
Where to get open sign?
There are multiple ways of getting a valid open sign:
free online open signs - these are very trite door sign solutions. They are poorly editable and in most cases are of poor quality.
Purchasing a standard we are open sign - the only benefit of getting ready open signs is their durability as they are commonly produced from metal plates. With this open sign on your entrance you will hardly catch attention of potential clients.
Making your own open sign - the task can be completed whether with standard graphic editor or using RonyaSoft sign maker. The latter features obvious benefits!
Why to use RonyaSoft Poster Maker for business signs?
Poster Maker comes with an extensive collection of templates as well as offers all necessary tools to make any door sign from scratch.
All the templates are designed in compliance with professional UX standards.
The software is optimized for signs, posters, banners creation and printing and thus does not offer useless tools on the panel.
How to make open sign with RonyaSoft Poster Designer?
Download the software right from this page and get it installed. Also you can buy poster maker from this page. After launching the application you will see all available templates of signs and posters which are properly organized in gallery.
A chosen we are open sign will be opened in graphic editor. It is quite ready to print. However you can customize it in few clicks by changing preset colors and fonts to your brand ones. Add a text block for welcome notes and print the we are open sign right from the editor.
Congratulations! You are done!