How Hiring sign
How Hiring sign template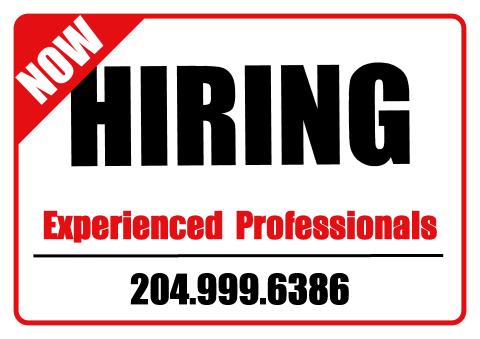 How to make a How Hiring sign
Now hiring sign is an advertisement informing a potential employee on an open vacancy in your business. We are hiring advertisement must attract attention, provide proper information and spark interest. To create an effective advertisement you will need captivating we are hiring images and a proper visual editor. RonyaSoft meets the challenge and helps to create amazing now hiring sign!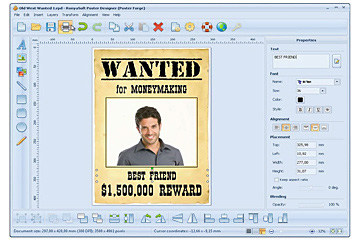 How to create now hiring ad with RonyaSoft?
RonyaSoft Poster Designer is an application for full cycle production of posters, signs, certificates, banners and infographics for your business. The poster maker provides a complete gallery of customizable templates and a powerful editor to complete the mission.
The algorithm of now hiring sign is simple:
Download the RonyaSoft Poster Designer - click the green button to download the software or download poster maker from this page and install it following the wizard. The application is ready to use right after installation. Also if you like our software you can by full version here.
Open the collection of templates and explore available signs - apart from we are hiring signs you will find other business signs, certificates, document templates. With a single application you get a solution of multiple business tasks. You will find warning signs for your office, discount and promotion signs, navigation and payment signs, etc.
Choose a valid we are hiring sign and confirm your choice to open the template in the graphic editor.
Edit now hiring sign in few simple clicks - we are hiring images provided in the RonyaSoft application are ready to use. You can do as little as only print a necessary sign or as much as adding specific information to hire a proper professional.
How to edit now hiring sign with RonyaSoft editor?
RonyaSoft graphic editor uses simple drag and drop mode to change the templates. The toolkit of the editor is well balanced and offers only necessary tools and options. Unlike standard editors, RonyaSoft poster maker is not overloaded with options which you will never use.
We are hiring images, provided in the template collection feature a perfect color scheme, so you need to do as little as only inform a potential employee on how to contact an employer. We do not recommend changing colors. The templates of now hiring sign are perfect for noticing on the go. They apply proper text style and font size.
Now hiring ad must also be short and precise. The templates you will find in the collection contain all necessary text blocks. Click any block to edit and you will see all the options available in the 'Properties' menu. You can specify a position for which you are hiring. The only text field to necessarily edit is a contact block. Click the block with a phone number and edit the text. You can specify a new phone number or a way to apply (for example, email or a person to ask, if you place a sign on the entrance of your office).
Save your now hiring sign and print it. RonyaSoft Poster Designer is compatible with most popular models of printers. Just click a 'Print' icon, specify a number of copies to be printed. And you are done!