Canon MG6220 printer
Canon MG6220 printer CD DVD tray layout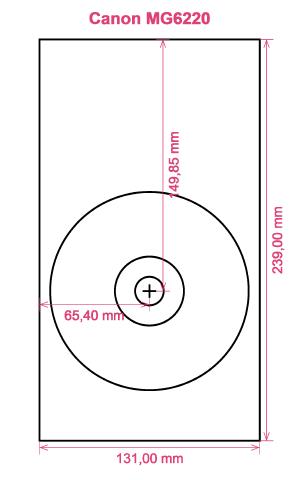 How to print labels on Canon MG6220 printer
When you have tried the RonyaSoft CD Cover Designer, simplicity will be the word that springs to mind - you'll be guaranteed to be blown away at how quick it is to download the labels making software program by clicking on the link underneath and within just a couple of ticks you will be printing fantastic CD or DVD labels on your Canon MG6220 printer.
However don't stop there, as you may not see the larger reason behind this DVD labels making program. RonyaSoft haven't gone to such extremes purely so you can print off a list of tracks on a CD or a film title on a label. No! This CD label program will offer you so many alternatives for Blu-ray, CD or DVD label making to assist you to make professional looking labels. Plus, the CD label creation software can also help to create Blu-ray, CD or DVD covers and box inserts with the help of predesigned Blu-ray, CD or DVD templates.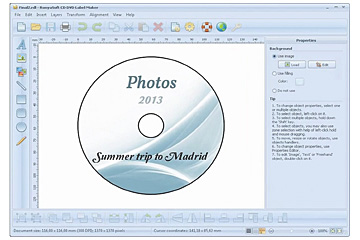 Concerning straightforward to use, well 'user-friendly' became even more friendly. Just use the instructions to realize how straightforward, yet sharp and professional results will be when you commence to make CD, DVD and Blu-ray covers, CD/DVD/Blu-ray labels and DVD inserts:
To automatically download the Blu-ray/CD/DVD labels creation software, click on the 'Download' button.
Choose one of the designed Blu-ray/CD/DVD label and covers templates.
Change the design of your label according to your needs.
Start printing your individual CD label after clicking the 'Print' button, after inputting your Canon MG6220 as the correct printer being used. Always download the latest free driver updates.
Be proud of yourself for what you have printed off!
Improve the potential of your computer and Canon MG6220 printer where you can now run off a fantastic array of Blu-ray/CD/DVD labels, inserts and covers, to make lovely presents.
There is nothing better than receiving a gift which demonstrates someone cares enough to make something individual for you. Save on costly shop-bought presents and with your first gift to someone special you will have covered the cost of your RonyaSoft CD DVD labeler program.
Think about these for possibilities:
Life is all about memories, and some of the best ones we have are of family days spent together. Everyone has a camera and everyone has their own set of pictures, but what joy to make a assembly of the 'best of' photos from everyone and then print a few copies on to a CD, make your own special labels and covers using the RonySoft label printing software for CD's and DVD's and your Canon MG6220 printer and post them as a memorable gift to each member of the family who was present.
Use emotive photos to create CD and DVD covers or create CD/DVD/Blu-ray labels for your compilation CD's - thunder, sunshine, rain, a calm sea, a rainbow...
Do you love being practical? Why not design new images for the CD and DVD covers for your collection?
It's safer to store all your pics on your computer or a memory stick, but make a picturesque label to put on a CD or create a CD cover and insert and establish a physical library of all your memories.
Need to stand out from the throng when keenly wanting to impress even before you have been offered a job interview? Make a fantastic looking DVD complete with printed case cover, printed insert and printed label to make a great impression.
The RonyaSoft CD Cover Designer is ideal for using with your Canon MG6220 printer, so there's zero to stop you now from starting your own little print shop!
CD DVD label creator program supports Windows Operational System, including popular Windows 7 and Windows 8 versions and is compatible with a wide range of CD DVD label printers, including: Canon iP4600, Canon iP8500, Canon MG6120, Canon MP800R, Canon MP950, Epson PM-970C, Epson Stylus Photo PX660, Epson Stylus Photo R320, Epson Stylus Photo RX610, Epson Tray Type 1, HP Photosmart C5290, HP Photosmart D5445, Yurex MantraJet 1150-XL and others.
CD DVD labels making program supports a wide range of CD DVD label suppliers, including: A1Pro 3-up, Avery 8941, Boma BMS003HIG CD DVD, Compulabel 312693, Datasafe, DeskTop Labels 3302CD-SLV CD DVD Labels, Indie, Lorenz Bell, MicroApplication 5015 A4, ProLabel CD458B, UBL CD DVD 2-up, Zweckform 6047, Zweckform L7860 DVD and others.