Canon MG5440 printer
Canon MG5440 printer CD DVD tray layout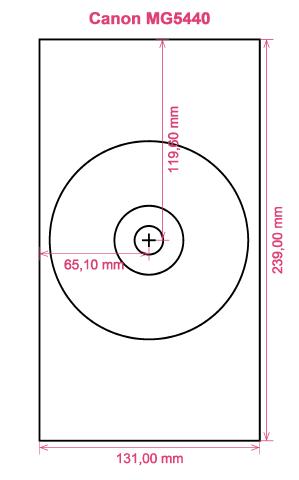 How to print labels on Canon MG5440 printer
When you have actually used the RonyaSoft CD DVD Label Creator you can willyou discover how effective and straightforward it is - 'user convenient' takes on a whole new meaning! Within seconds of downloading the CD DVD labeling software programme after using the download link, you will be running off great Blu-Ray CD DVD labels on your Canon MG5440 printer.
Please don't turn off there, as you may miss the larger point of this Blu-ray/CD/DVD labels making software. RonyaSoft haven't gone to such measures purely so you can print off a list of tracks on a CD or a film title on a label. No! This CD DVD labels software will give you so many different options for CD and DVD label design to enable you to make professional looking labels. More than that, the CD DVD label printing software can also help to make CD and DVD cases and case inserts using our CD and DVD templates.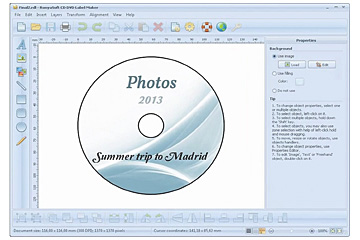 Regarding easy to use, well 'user-friendly' became even more friendly. Just use the directions to realize how straightforward, yet effective and professional results will be when you begin to make CD & DVD box covers, Blu-ray labels and Blu-Ray CD box inserts:
Download and install CD and DVD Label & Cover Creator program for free to try.
Click on your chosen option from a fantastic choice of brilliant CD DVD label and covers templates.
Add any of your own design ideas to make the CD and DVD labels even more personal.
Print the created label by clicking the 'Print' button. Do not forget to indicate your Canon MG5440 printer during the printing process and to download and use the latest free version of the driver.
Be proud of yourself for what you have created!
Everything you need to turn your PC and Canon MG5440 printer in to a fabulous personal gift factory is a bit of imagination.
Have you ever noticed how a personally made gift really matters to someone you adore? Why spend money on pricey, presents that anyone can buy, when with the RonyaSoft CD DVD label create software, you can save a fortune on gifts and appear ten times more thoughtful?
What about doing some of these:
You're at a wedding and you take lots of un-staged photos or video clips of all the guests looking happy and having a great time fun. Choose your favorites, burn them on to a disc and post it to the bride and groom as a thank you for the invitation to their marriage. They will adore you for the sweet and personal touch. And what did it cost you to make one of the most unique presents they will get during their wedding? - The cost of a blank disc, few pieces of paper and a drop of ink from your Canon MG5440 printer. Fab huh?
Use scenic photos to create CD & DVD box covers or create Blu-ray labels for your compilation CD's - thunder, sunshine, rain, a calm sea, a rainbow...
Need to keep pics cataloged? Put a topical photo on the compact disc label or DVD box cover.
It's safer to store all your photos on your computer or a memory stick, but design a fantastic label to put on a CD or create a CD box cover and insert and make a physical library of all your memories.
Make an unique video for work applications and design an attractive case with a smart CD & DVD label to add the final touches.
The RonyaSoft CD DVD Label Creator is ideal for using with your Canon MG5440 printer, so there's zero to stop you today from commencing your own little print shop!
DVD labelling software runs on Microsoft Windows OS, including Windows XP, Windows Vista, Windows 8 and works with a wide range of CD DVD surface printers, eg: Canon iP3000, Canon iP6700D, Canon MG6150, Canon MP800, Canon MP970, Epson Artisan 837, Epson Stylus Photo PX800FW, Epson Stylus Photo R310, Epson Stylus Photo TX700W, Epson Stylus Photo TX710W, HP Photosmart C5373, Systor PrintMaster Plus, Yurex MantraJet 1150-XL and similar.
DVD labels creator software supports a wide range of CD DVD labels, eg: Americal 313751, APLI 10293, Avery Maxell MJ-CD17S-5, Burlington 00495, CoolBeLa LD002-CL, Emerald 5511 650 TC CD DVD, HP 3-up, Meritline US CD DVD 2-up with Spines, Online Labels O5075, Pro CD DVD 2-up CD DVD Label, UBL SP0028 CD DVD, Zweckform C9780 DVD, Zweckform L7678 and similar.