Canon iP4940 printer
Canon iP4940 printer CD DVD tray layout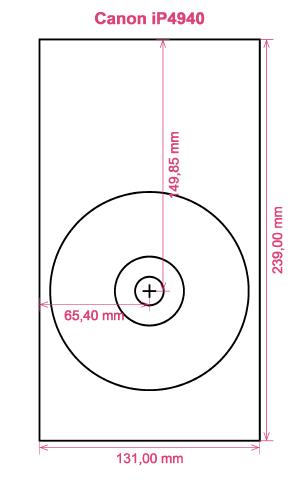 How to print labels on Canon iP4940 printer
Only when you have had a go with the RonyaSoft CD & DVD Cover Creator that you will see how incredibly simple it is to get brilliant results finishes - gone are the days when you be afraid of not being able to make the most of modern technology! Within no time at all of downloading the CD & DVD labeler software program you can be printing Blu-Ray CD DVD labels and covers on a Canon iP4940 printer.
Please don't stop there, as you may be missing the best reason behind this CD labels making software. RonyaSoft haven't gone to such extremes purely so you can print off a list of tracks on a CD or a film title on a label. No! This CD & DVD label printer software will offer you so many choices for CD and DVD label design to assist you to design attractive labels and covers. In addition, the CD & DVD label design software can also assist you to create CD and DVD boxes and box inserts using our CD and DVD templates.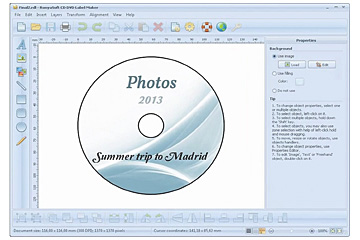 We also indicated this software was great to work with. Well, we realize that if you worry you are not 'tech-savvy', when you have tried the RonyaSoft CD & DVD labels maker software, you will feel as confident as any professional graphic artist as you commence design plenty of CD & DVD box covers, disc labels and CD & DVD box inserts:
Download and install Blu-ray/CD/DVD Label and Cover Creator software for free to try.
Click on your chosen option from a wide choice of brilliant Blu-ray/CD/DVD label templates.
Change the design of a label according to your wishes.
Print the created label by clicking the 'Print' button. Do not forget to put in your Canon iP4940 printer during the printing process and to install the latest free version of the driver.
Have Fun!
Everything you need to turn your PC and Canon iP4940 printer in to a little personal gift factory is a touch of imagination.
Anyone will tell you that a present with an unique touch, something sweet, will always be appreciated far more than something purchased, so you will have more than paid for your CD & DVD label print software, when you give someone a present.
How about these wonderful suggestions:
Life is all about memories, and a few of the greatest ones we have are of family days spent together. Everyone has a camera and everyone has their own set of pictures, but what joy to make a assembly of the 'best of' photos from everyone and then create a few copies on to a compact disc, create your own special labels and box covers using the RonySoft label printer for CD's and DVD's and your Canon iP4940 printer and send them as a surprise gift to each member of the family who was there.
Use vibrant images and photos to to create CD, DVD and Blu-ray box covers and create disc labels to easily spot your CD's and DVD's.
Opt for a snap of your canine or cat on the cover and CD and DVD label so you can easily spot which CD your pet's photos are all kept on.
What a disaster if you have your laptop and memory stick stolen - where are all your photos stored? Make doubly safe you don't lose all stored memories of those great days in your life - just print off some cool CD and DVD labels, burn your pics on to a disc and store everything safely where you can see it.
Make an one-off video for work applications and design an appealing box with a smart CD and DVD label to add the final touches.
The RonyaSoft CD & DVD Cover Creator is superb for using with your Canon iP4940 printer, so there's nobody to stop you now from starting your own little print shop!
Blu-ray label creator software works on Microsoft Windows Operational System, including popular Windows 7 and Windows 8 versions and works with a wide range of CD/DVD/Blu-ray label printers, including: Canon iP4700, Canon iP4870, Canon MG5370, Canon MP610, Epson Artisan 50, Epson Artisan 835, Epson Stylus Photo PX650, Epson Stylus Photo R290, Epson Stylus Photo RX585, HP Photosmart C5275, HP Photosmart C5550, HP Photosmart D5160, Yurex MantraJet 1100 and others.
Blu-ray labels print software supports a wide range of CD/DVD/Blu-ray labels, including: APLI 10043, APLI 11704, Avery J8777, CD Stomper 2-up Slim Sheet CD DVD, DECAdry OLW-4797, Herma, Kyso 5511CPM CD DVD, Meritline US CD DVD 2-up with Spines, Online Labels O5075, Polyline MCD462W, UBL CD DVD 2-up, Zweckform 6045, Zweckform L6117 and others.