Canon iP4810 printer
Canon iP4810 printer CD DVD tray layout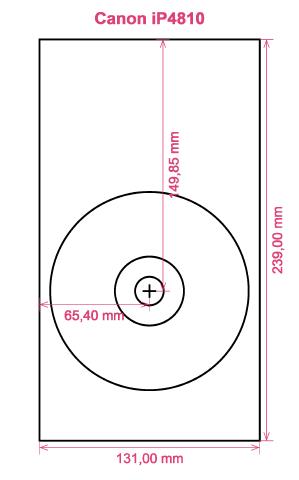 How to print labels on Canon iP4810 printer
It is not until you have used the RonyaSoft DVD Label Maker that you should realize how utterly easy it is to operate brilliant prints - gone are the days when you be afraid of not being able to make the most of modern technology! Within no time at all of installing our DVD labeler software program you will be printing Blu-Ray CD DVD labels on the Canon iP4810 printer.
However that's not all that's useful with this brilliant DVD labels designing software. RonyaSoft may have made it all as easy as possible to use, but the outcome would suggest differently when you see the quality of printed CD and DVD labels. This CD, DVD & Blu-ray labels printer software has options galore for making professional and classy labels! However for making CD, DVD & Blu-ray labels isn't all when you know you'll need CD, DVD & Blu-ray case inserts and case covers too and realize RonyaSoft have a selection of templates you can use.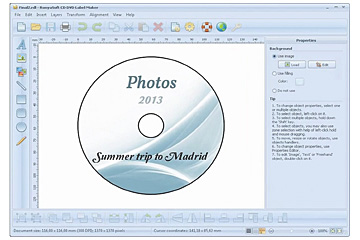 And as for straightforward to use, well 'user-friendly' is now even more friendly. Just follow the directions to discover how simple, yet clean and professional results will be when you commence to print CD/DVD case covers, CD labels and Blu-Ray DVD case inserts:
To automatically download the CD DVD labels design software program, click on the 'Download' button.
Try out one of the installed CD DVD label and covers templates.
Edit the design of the label according to your wishes.
Click on the 'Print' button to start running off your unique CD printed labels after you have entered Canon iP4810 in to the print settings dialog. Do not forget to inspect that the latest printer driver is installed.
Be proud of yourself for what you have printed off!
Improve the potential of your computer and Canon iP4810 printer where you can now run off a fantastic array of CD DVD labels, case inserts and case covers, to create lovely surprises.
Have you ever noticed how a personally made gift really matters to someone you love? Why spend money on expensive presents that anyone can buy, when with the RonyaSoft DVD label and cover create software, you can save a fortune on gifts and appear ten times more thoughtful?
Try creating some of these:
Life is all about memories, and a few of the best ones we have are of family days spent together. Everyone has a camera and everyone has their own set of pictures, but what fun to make a collage of the 'best of' photos from everyone and then run off a few copies on to a compact disc, create your own special labels and case covers using the RonySoft label printer for CD's, DVD's and Blu-rays and your Canon iP4810 printer and give them as a memorable gift to each member of the family who was present.
Use vibrant images and photos to to print CD, DVD and Blu-ray case covers and print CD labels to easily identify your CD's and DVD's.
Opt for a pic of your dog or cat on the cover and CD or DVD label so you can easily identify which CD your pet's photos are all stored.
It's easy to store all your pics on your computer or a memory stick, but make a fantastic label to put on a CD or create a CD box cover and insert and establish a physical library of all your memories.
Are you searching an individual way to make you stand out when applying for employment. Do you need to seem different from the rest of the competition. Do you have to wow your potential employers with a presentation of yourself on a DVD with an excellent printed DVD insert and printed DVD box specifically for each application?
The RonyaSoft DVD Label Maker is excellent for using with your Canon iP4810 printer, so there's nothing to stop you today from starting your own ideal print shop!
CD label creation software is compartible with Microsoft Windows Platform, including latest Windows 7 and Windows 8 versions and supports a wide range of disc label printers, eg: Canon iP4300, Canon iP8500, Canon MG6250, Canon MG8250, Canon Pro9000, Epson PM-950C, Epson Stylus Photo 1500W, Epson Stylus Photo R200, Epson Stylus Photo R800, EZ CD Print Plus, HP Photosmart C5373, HP Photosmart D5363, Yurex MantraJet 1150-XL and similar.
CD labels create software supports a wide range of disc label suppliers, eg: Americal EC313854, APLI 11704, Avery Maxell C95361, Burlington 00495, DECAdry DLW-1744, Ednet AG CD DVD Labels, Label+ 2-up CD DVD & ZIP, Memorex 3-in-1, Online Labels O9985, ProLabel CD458B, Staples, Zweckform J8776, Zweckform L7678 and similar.